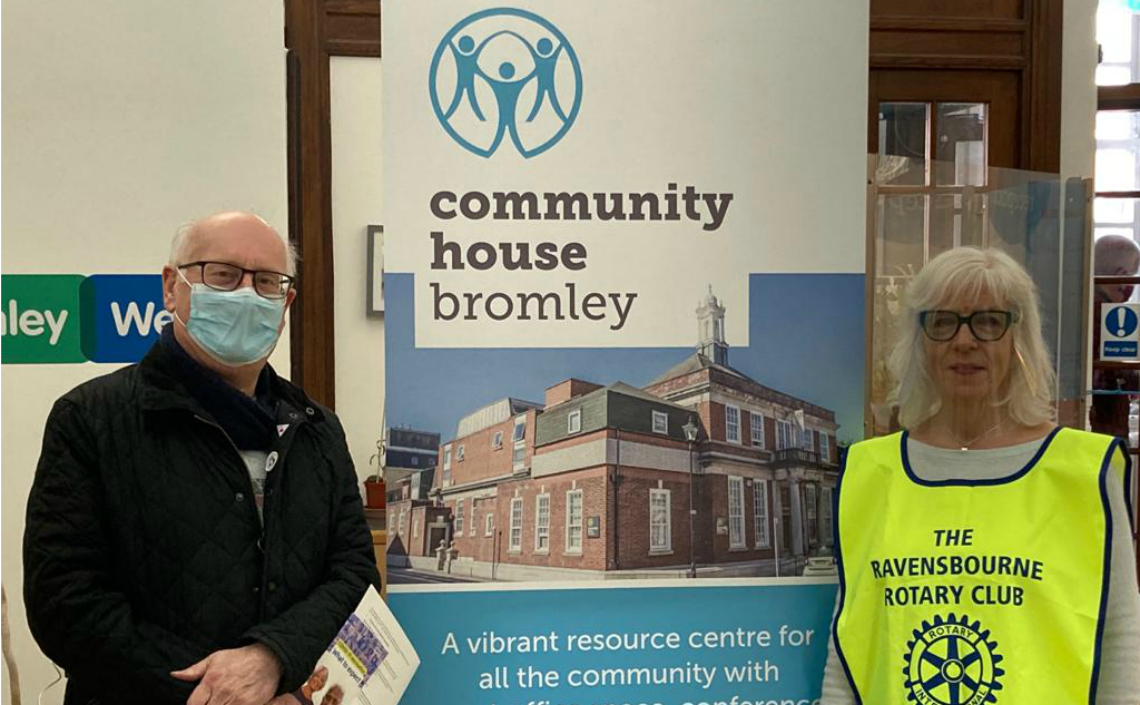 Deputy Mayor of Bromley, Councillor Stephen Wells of Copers Cope ward received his vaccine at Community House Bromley.
His wife Carol is a representative of The Ravensbourne Rotary Club and she is one of the many volunteers that are supporting the NHS vaccine programme.
They are both pictured here at Community House Bromley.
Councillor Wells was impressed by the professional service of the NHS and Community House staff and volunteers.