We are proud to announce that CASPA Bromley are running the amazing South Street Cafe. Their official opening date will be announced soon. Homemade food, cakes, tea, coffee and great company at a great price served in an inviting space.
From all day breakfasts to a lunchtime menu that ranges from crisp, fresh salads and delicious sandwiches to a more traditional fare, we have all tastes catered for!
A light, airy room with French windows opening onto a courtyard garden, our South Street Café is the heart of Community House.
So why not drop in for a cup of tea or coffee along with a piece of homemade cake next time you are in the area? You'll be glad you did.
Opening hours:
We will announce the opening date and times of South Street Cafe by CASPA Bromley. At present, our cafe is closed until further notice so please look out for further announcements. We will update this page as soon as we reo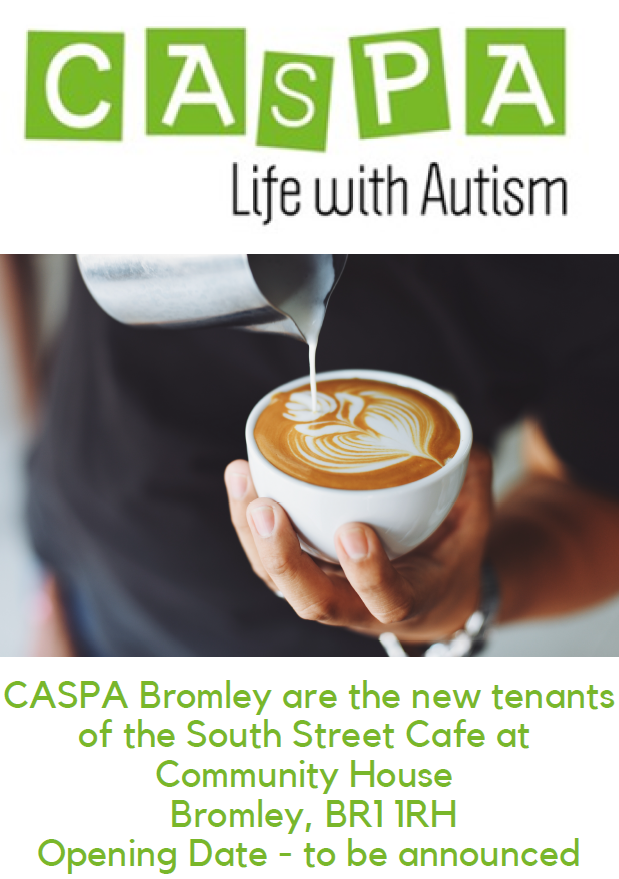 pen.