Ground Floor Office
Situated on our ground floor near the cafe and main reception, this is a perfect private office.
Availability
Weekday; available 9am - 9pm.
Weekend; Friday from 5.30pm, all day Saturday and Sunday
Room dimensions
L:2.2 metres. W: 1.5 metres.
Capacity
Maximum capacity: 2
Hire cost
Charity & Non-profit organisations
Weekdays; Half day £25, Full day £50
Weekends (from 5.30pm Fridays); Half day £25, Full day £50
Commercial Organisations
Weekdays; Half day £35, Full day £60
Weekends (from 5.30pm Fridays) Half day £45, Full day £65
Ready to book now?
Contact Aastha Kamboj , Community House Manager on Manager@communityhousebromley.org.uk
At Community House Bromley, all bookings confirmed are able to view online - which means you can check the availability of each of our rooms on a certain date and then drop us an email or phone us to discuss or make a provisional booking. Checkout Ground Floor office availability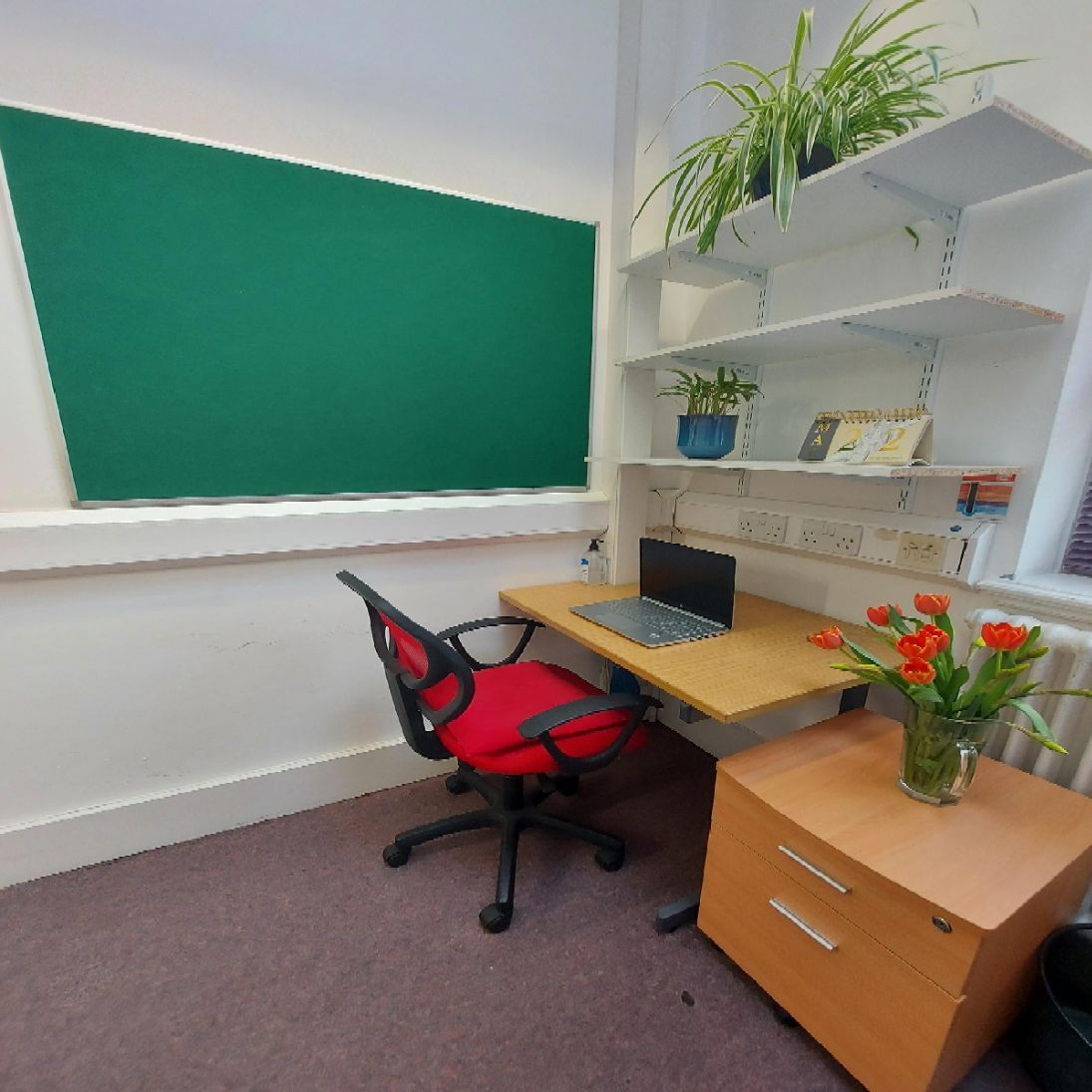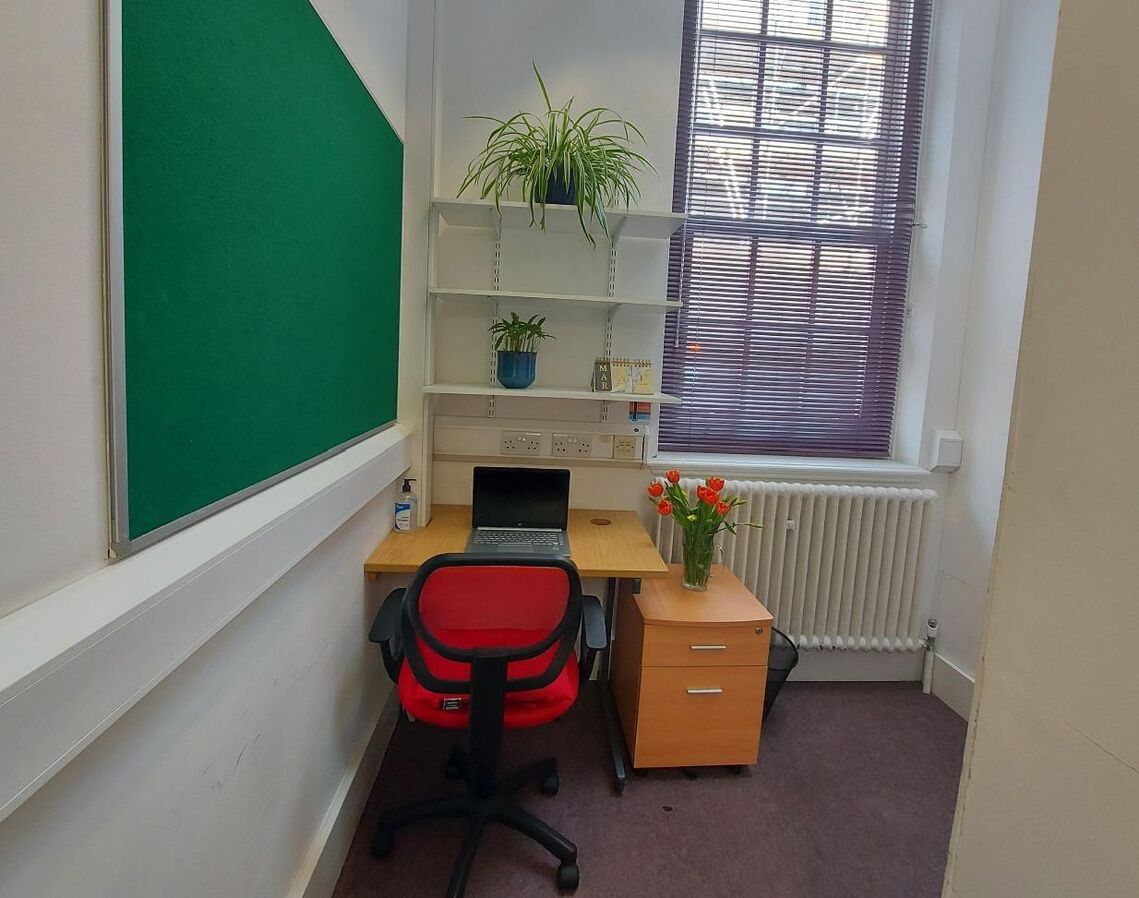 Available immediately, this space allows you an office away from home.