How it all started?
Community House had its beginnings as Bromley's former Magistrates Court. Architecturally Community House is part of a distinct group of red brick public buildings built in Bromley during the early part of the last century.
Following the opening of a new Magistrates Court building nearly 60 years later, Bromley Centre for Voluntary Service (the forerunner of Community Links Bromley) commissioned a study on how best to use the original Courts building and assess whether there was a need for a community resource centre.
At the same time Bromley Council appointed a team of architects to assess the feasibility of turning the old courts into centre for voluntary and community activity and subsequently both surveys found in favour the idea of creating a home and a hub for Bromley's vibrant voluntary and community sector.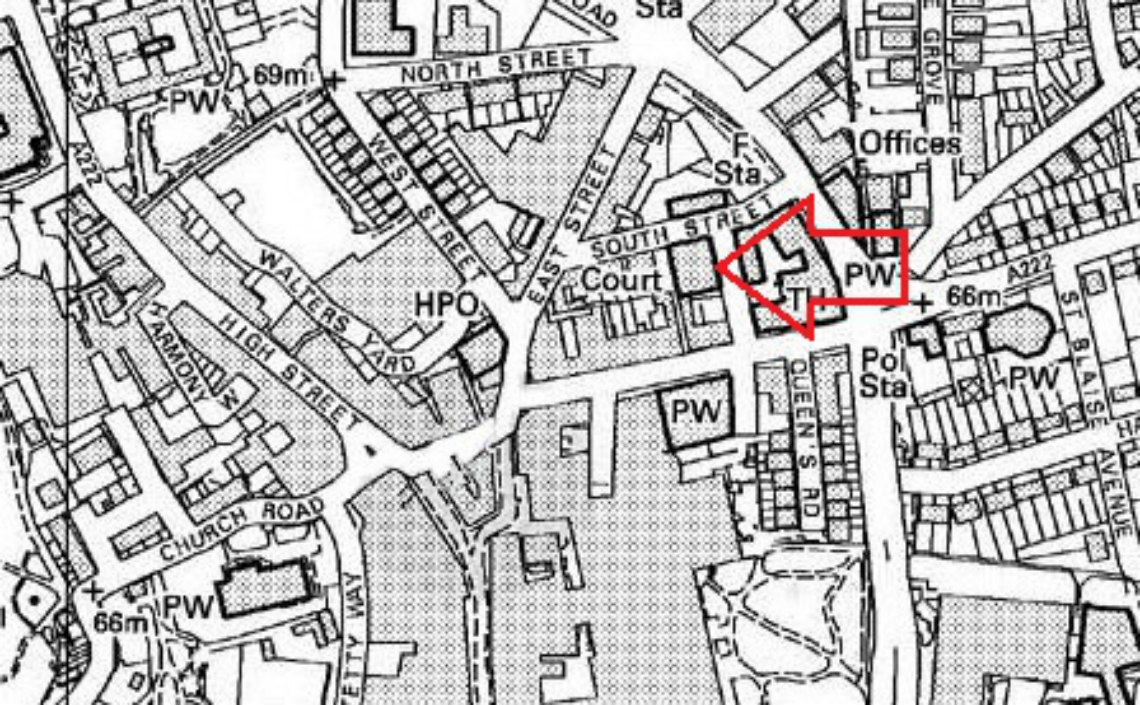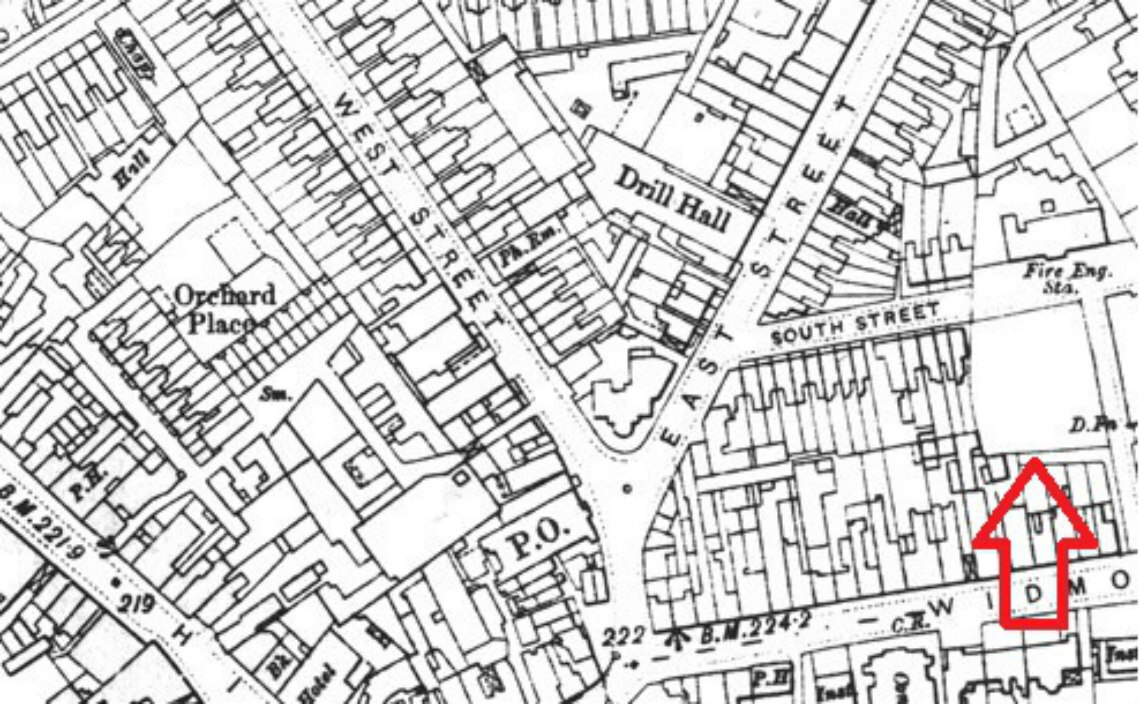 1999 - 2000
As a result of the feasibility studies, Architects and builders were commissioned to begin the conversion of the old Courts in 1999.
The Council granted a lease in 2000 to a new charitable body to manage the building for the benefit of the community, and so Bromley Voluntary Sector Trust (BVST) and Community House Bromley were born.
This exciting and large-scale conversion of the building was quite a project, as you can see from a selection of photos taken at the time, with the conversion work continuing throughout most of 2000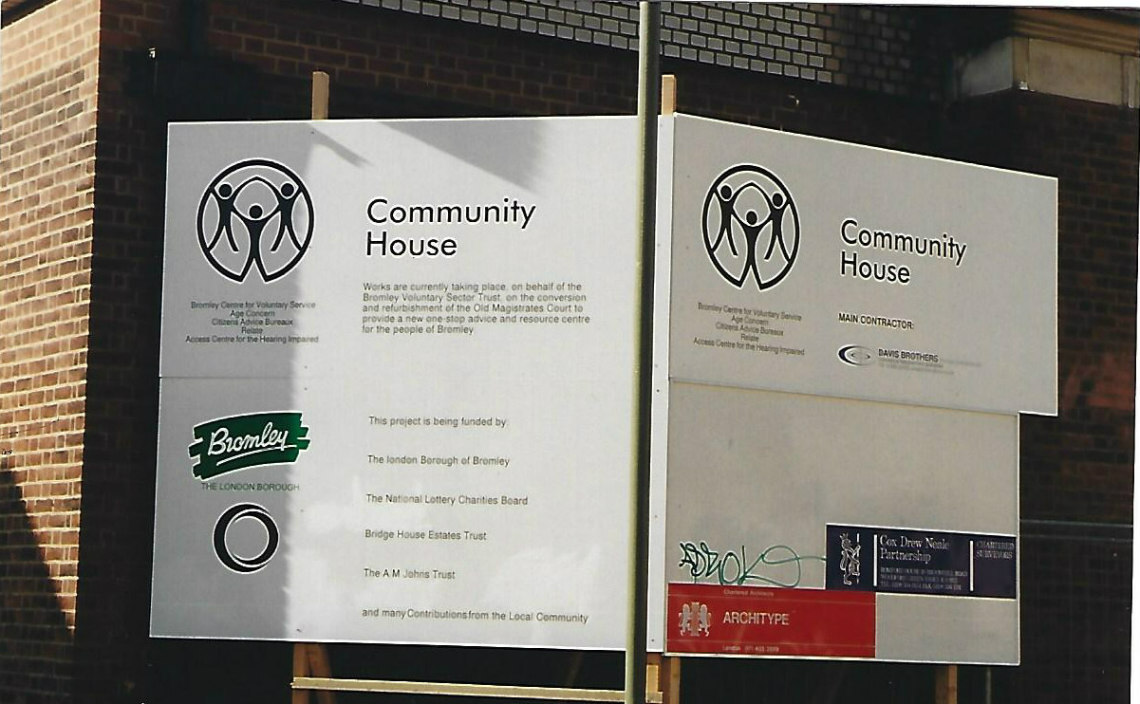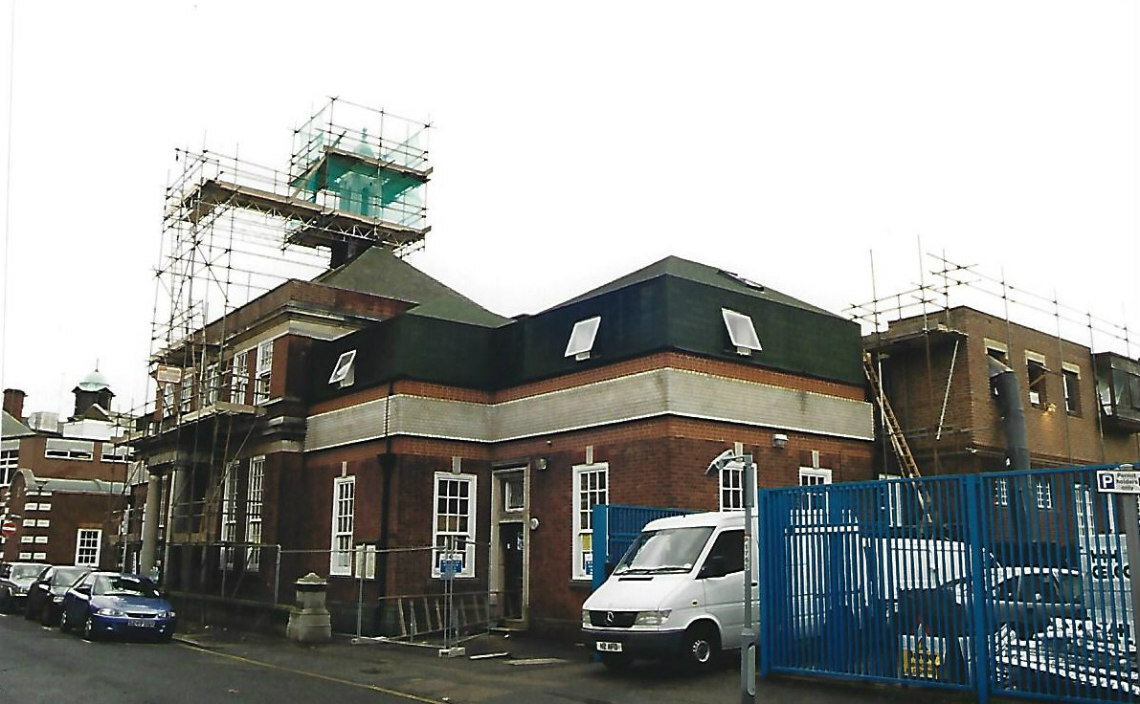 Creation of the Gallery Area:
Before After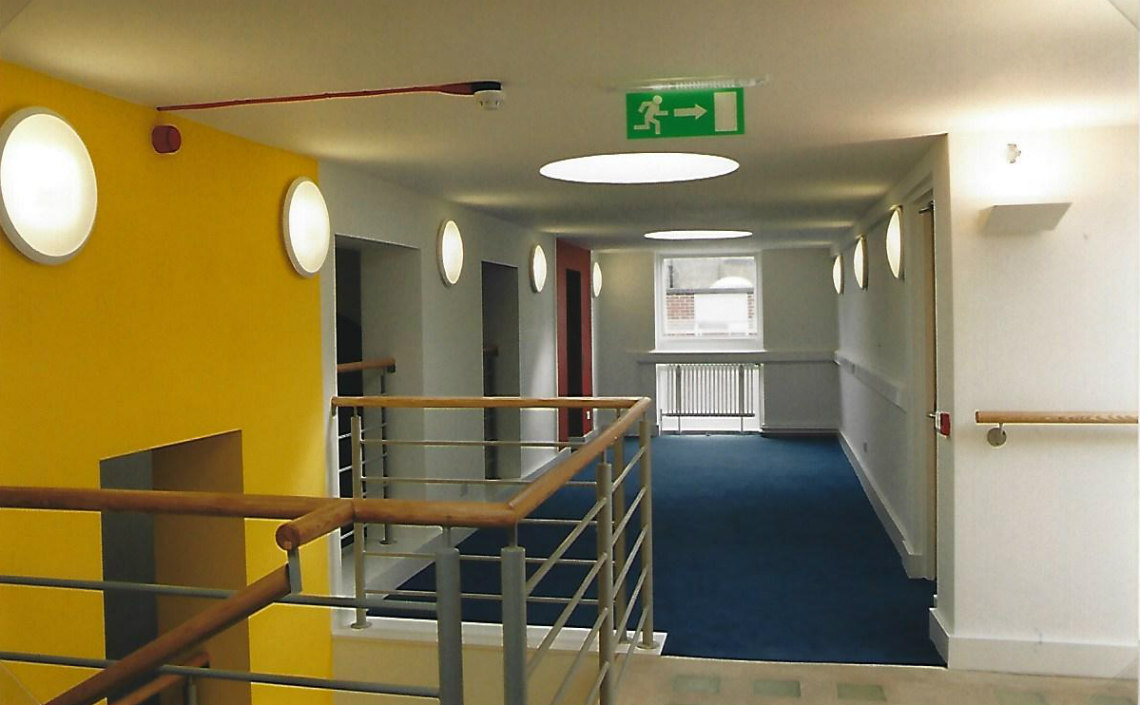 Creation of the main Reception Area:
Before After

Our opening
Our doors opened to the public at the end of 2000. Tribute has to be paid to the marvelous fundraising activities of the founding committee. These ranged from formal fundraising dinners to sponsoring flagstones in the South Street Café courtyard.
These funds, together with matching funding from Bromley Council, support from many local businesses and grants from the Big Lottery Fund, enabled the completion of the much anticipated conversion of the Old Court House into the amazing building we now know as Community House.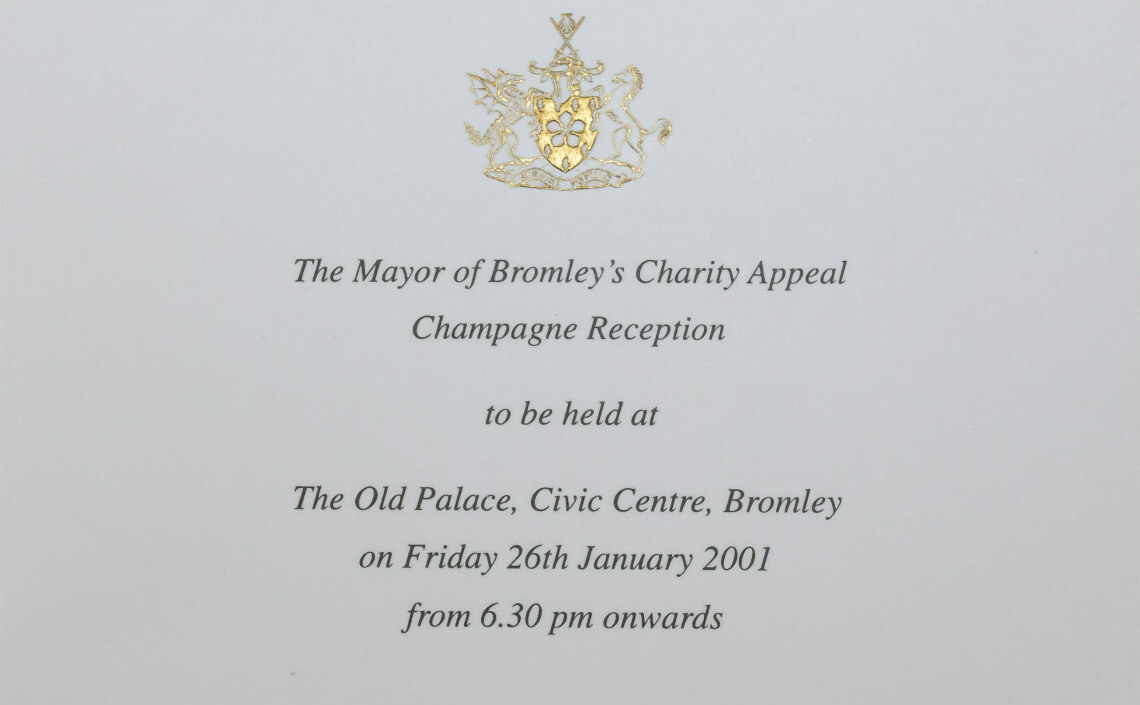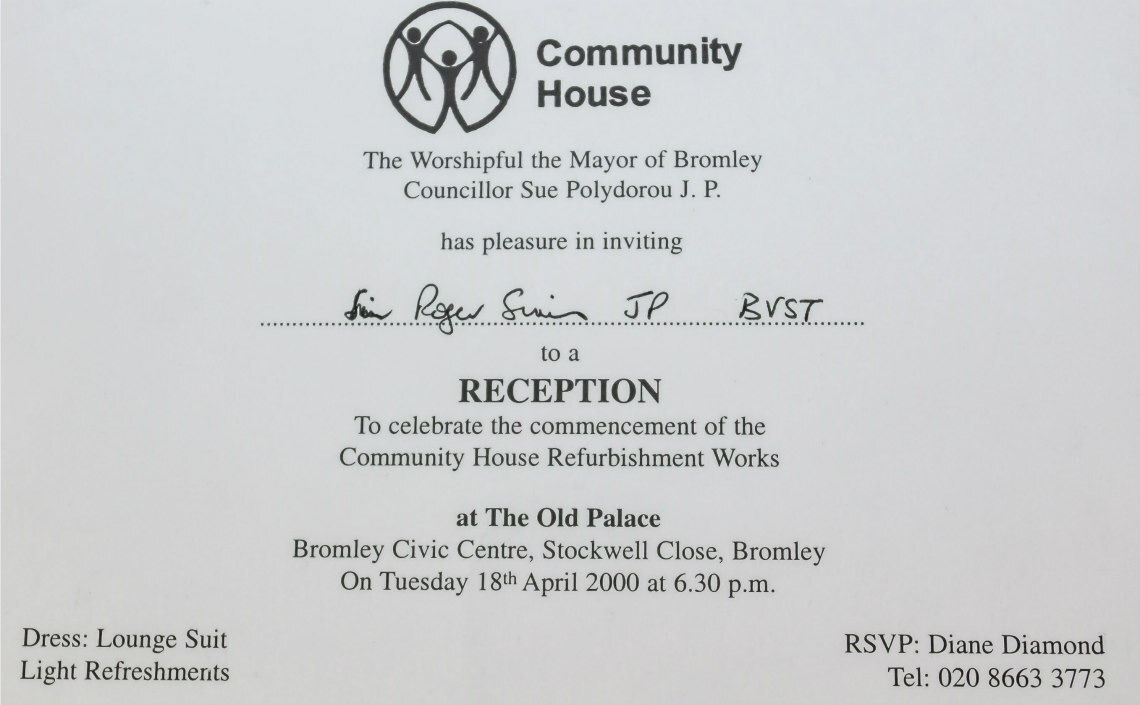 Our First President
We extend our sincere thanks to Sir Roger Sims who was the first President of Bromley Voluntary Sector Trust. Sir Roger was a tireless contributor and an inspiration in the development of this community building. He continued to serve as an active and committed President until July 2019.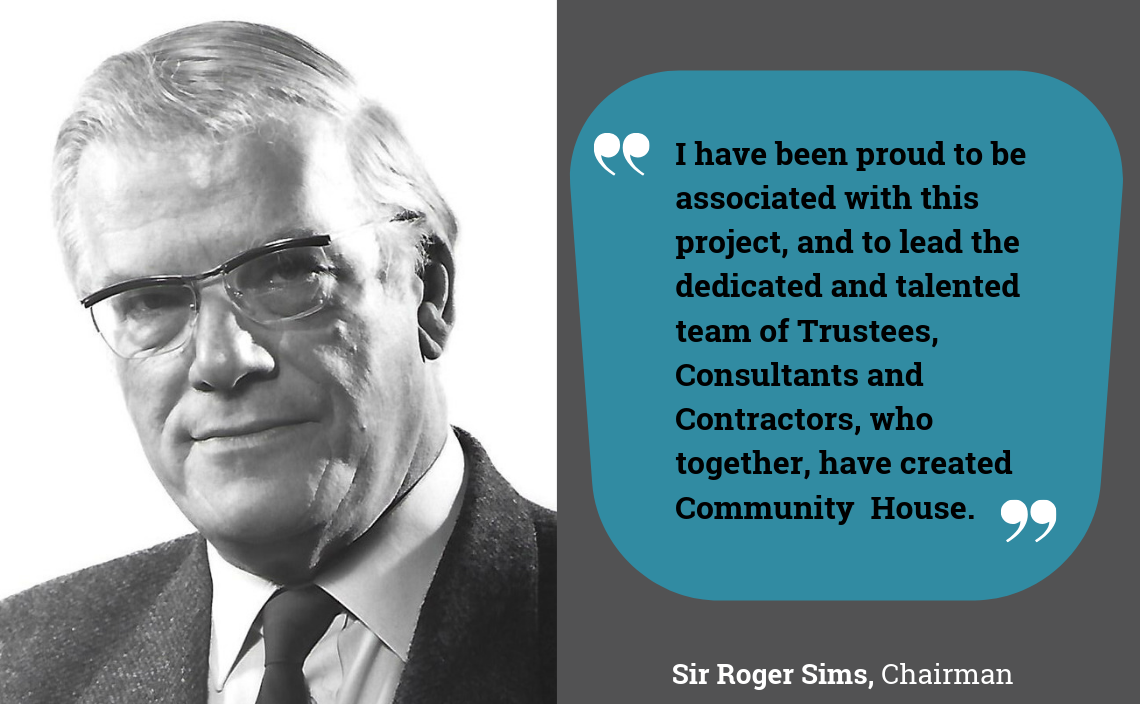 Our founding tenants
Rather unusually, what the inside of the new Community House looks like today is predominately down to practical input from the five founding tenants of the building.
Each of these voluntary and community groups had differing needs, but all were taken into account and incorporated, as much as possible, by the architects to ensure Community House was really bespoke and fit for purpose.
Age UK Bromley & Greenwich, Citizens Advice Bromley, Community Links Bromley, deafPLUS and Relate are the modern-day successors of these founding tenants. They are still with us and form the very core of the building.